You thought that I was referring to video clips, didn't you? Au contraire. I'd like to delve into the long-lost art of couponing. This particular activity so often gets a bad rap because of its association with the antiquated, physical process of coupon clipping. Here are a few reasons why you shouldn't let that deter you:
Source: Sarah Titus
1. (App)ly the pressure.
I remember browsing the newspaper for coupons as a kid, looking for any cereal or fruit snack discount that I could leverage in pitching a grocery store purchase to my mother before a trip to Food Lion. I'd argue that I still adopt the same practice - the only difference is that instead of convincing my mother, I'm trying to convince myself. Most drugstores (or retail pharmacies, rather - branding) have apps that have laundry lists of product coupons. I live in NYC, so my app of choice is Duane Reade (you can Milly Rock and go to a Duane Reade on every single block in this city...). Their coupons span every major product category and that's a gift and a curse. Be blessed by the dollar that you'll save on Bounty paper towels, but be wary of the dollar that you could save on Valentine's Day M&M's that you weren't even considering buying before you opened the app. These digital coupons usually have a "clip" button to simulate the original couponing experience. The coupons are then uploaded to your Duane Reade account and are automatically applied to your purchases, so long as you scan your rewards card.
2. Search high and low.
Google should really recognize how much I love them at this point. Every now and then I'll step out on a limb and google "_____ discounts" before shopping online or in stores. I've been fortunate enough to have cashiers kindly suggest that I open the website for their store at the checkout counter, or download the store's app, in order to take advantage of coupons that I hadn't previously known existed. Those people restore my faith in humanity. They also teach me that I can do myself a favor by checking before I go. Even if the retailer in question isn't offering obvious, front-page discounts to guests, sometimes I'm able to uncover operable discount links on sites like Groupon or RetailMeNot.
"Saving on something is good, saving on everything is better."
-A Wise Pinterest Quoter
3. Don't play yourself.
This US News article highlights a valuable consideration: "learn the store's prices." If you're using a coupon at Duane Reade for 20% off of a $5 container of dish soap and the same dish soap costs $4 at CVS, your coupon isn't winning you anything. I won't go too former Econ major on y'all, but at that point, you'd need to consider the opportunity cost of getting to and from Duane Reade vs. CVS to determine whether or not that particular coupon has value. This might sound extreme to some, but that would be my first thought: "if Duane Reade is closer in walking distance from my apartment than CVS, then the opportunity cost of the time I'd lose going all the way to CVS isn't worth the trip or the coupon." Now, there are also opportunity costs that take shape in the form of the fitness value of walking the distance, but that's not the point here. And if you're driving, you might consider the value of the gas you burn when driving a further distance just to use a coupon. Either way, the moral of the story remains the same: weigh ALL of your pros and cons before going out of your way to save $2.
4. Is it worth it, let me work it.
As in work your work discounts. In a previous post where I discussed some of the free things that you can do for fun, I mentioned that many employers offer some sort of museum, or other activity, discount for their employees. The same applies with respect to coupons and, more broadly, retailer deals. Sometimes, you won't know unless you ask, and you can attack the issue from either side. On the employer side, you can reach out and ask whether or not there are any discount mall opportunities for employees of any given company. On the retailer side, you can ask if discounts are offered for your firm or occupation (teachers, military personnel, students). Sometimes store clerks will offer these up before you ask on your own, sometimes they won't. So, it's always good to take the initiative and get the 10% discount that you've earned just for being the rock star that you are.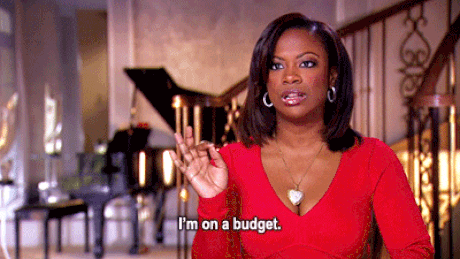 What are your favorite couponing and/or discount strategies? Let's share the wealth in the comments section below!