There are some quotes that never get old, never become irrelevant. This is one of them:
To be a Negro in this country and to be relatively conscious is to be in a rage almost all the time.
- James Baldwin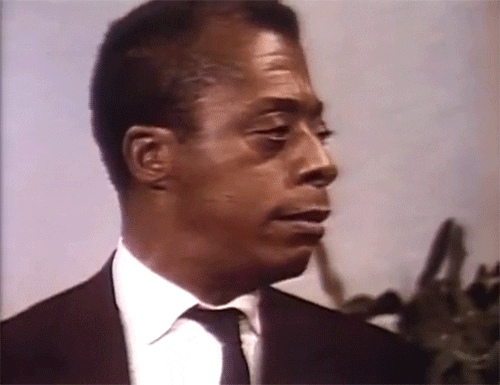 This is so for many of us at present and has been so for longer than I care to convey here. This has been true in this country (the United States) and, even more broadly, across the diaspora and in countless other crisis-stricken communities that fall outside its bounds..
As we head into the onset of election season in the U.S. and deeper into another decade of a politically polarized national environment, I feel the constant sense of physical and emotional heaviness that often stems from heightened awareness. I don't purport to be a political science aficionado or a life-long activist with formal education on discontent within societies. I do, however, claim to be a black woman in America who reads her newsletters to stay on top of current events and reads her books to stay attuned to the history that underlies past and present unrest. There are two key side effects of this: feelings of local immobility and empathy for people in struggle in their own corners of the globe as I write and as you read.
As Things Change, Things Stay the Same
When I reference "local immobility," I don't mean an actual physical inability to traverse state lines or travel beyond my home, my city, or even my state. The feeling that weighs on me comes from the sense that the rage James Baldwin spoke of persists within me today at the same level of ferocity that it did for him in mid-20th century America. You're probably thinking "well, yes, bigotry and suppression of marginalized groups was atrocious then and remains problematic now, that's just how this country works." Is that apathy healthy? Should we not be concerned with the numbness that often creeps in when systemic corruption fails to creep out?
This feeling is intensified for me now. I've been reading "The Race Beat: The Press, The Civil Rights Struggle, and the Awakening of A Nation" by Gene Roberts and Hank Klibanoff.
As the title suggests, it covers the impact journalism had on the development of the Civil Rights Movement. I'm only halfway through, but I've already felt outraged by the reminders of that particular wave of injustice in American history, contemplative of the fact that such a detailed history on race relations was written by two white men (although, fun fact, one was a former journalism professor at my undergraduate alma mater), and hopeless because of the similarities "then" has with "now."
Then, press controlled the narrative that reached the people. White press, specifically, until the "negro" press fearlessly commanded their space in the national discussion of civil rights suppression in the North and South. Now, it's the people that drive the discussion in large part through instant access to information and the equipment and ability required to share. The press certainly still have their sway on who sees what and when, but as we've seen through aggressive and constant criticism of journalism and reporting, the influence comes from a much lower pedestal in the eyes of the public.
News coverage can push a movement forward, but what gives the movement the wind beneath its wings? Is it the presence of (often controversial) figure heads? Is it the timely arrival of proverbial straw breaking the camel's back? Is it kismet completely outside of human control? What is "the movement," even, in 2020? Have we become so fragmented in our efforts that we can no longer move society forward, literally and figuratively?
If I had the answer to these questions, well, I wouldn't be so tired.
I was also looking for resources to offer y'all that speak to community organizing and social analysis of governing systems and I admittedly struggled to a) identify a way to cover every possible aspect of intersectionality I could think of and b) share non-problematic sources of information across the spectrum of radicalism. Then, there was the challenge of packaging this information and these references in a way that is not "leading the witness," if you will. I fell down a rabbit hole and have yet to re-surface. Having said that, check out the below (or don't) and interpret/leverage your learnings from them independent of my own personal/professional work/opinions.
On Twitter: @sankofabrown, @awkward_duck, @Nettaaaaaaaa, @ellmcgirt, @noname
On the web:
One World, One Struggle
I've waxed poetically enough on my slightly existential musings about the state of the country I live in. Before I go (I'm clearly dramatic enough to envision the end of this single blog post as a grand departure from...I don't know, your web browser?), I want to mention a thread that ties us all together: struggle. This isn't to say that struggle is the only unifier. On the contrary, joy also breeds love and togetherness when and where it exists. Unfortunately, arguably more common in our world is struggle, and I'm constantly reminded of the importance of being cognizant about challenges the world over.
I was reminded of the universality of uprising during a trip to Colombia this past November. A few days before my classmates and I headed to Bogotá, we learned that planned protests in the coming days and the aviation impacts of those protests might prevent us from flying in. Fortunately, we were able to fly into Colombia without issue, but we were met with a city-wide curfew upon arriving at our lodging for the next two days. An article posted on news outlet Hyperallergic summarizes the what and why behind the protests well:
The Paro began on November 21 when labor unions, students, indigenous groups, feminist organizations, and other sectors of Colombian society united in opposition to the current right-wing government. The main grievances include labor and pension reforms, widespread corruption, and lack of government compliance with both the 2016 FARC Peace Deal and public education funding agreements.
While I have participated in protests in the U.S., I had not yet experienced the feeling of compassion and understanding that comes with close physical proximity to protests that are relatable in scope, but fundamentally disconnected from my own challenges and daily reality.
I can't accurately describe the experience, but I do know that I experienced a lot of cognitive dissonance in that moment. As we sat in a large group eating dinner from the comforts of a hotel, the streets around us were aflame in some areas and simply filled with citizens advocating for themselves in their communities in others. Our group is not alone in this behavior, though. Every day, increasingly so, people are fighting for their rights and taking a stand to uphold their values. As recently as late January of this year, there were 3 national protests in 7 days across the U.S. While the content of all three protests (Women's March, pro-gun rally, anti-abortion march) was..."unique" to say the least, I am positive that as these people marched by with their signs and their passion, tourists and local onlookers cast speculative gazes their way. It is human nature.
So, moving forward, I hope to continue to stay on top of current events with a particular reverence for public and private demonstrations. If you feel compelled to do so, let me know what newsletters you're receiving, podcasts you're hearing, and word-of-mouth updates you're hearing. Power to all the people fighting for that which would help and not harm, heal and not hurt, themselves and the rest of humankind.